Potter Park Zoo's mission is to inspire conservation of animals and the natural world. We stay true to this mission by implementing initiatives that help the planet and those species that inhabit it. These initiatives range from small things like collecting rainwater to participating in international conservation programs like the Association of Zoos and Aquariums' (AZA) Species Survival Plans. Zoos and aquariums play an important role in conservation through both direct conservation action and by teaching and inspiring guests to make greener choices in their lives. Next time you visit our zoo, look for these conservation initiatives: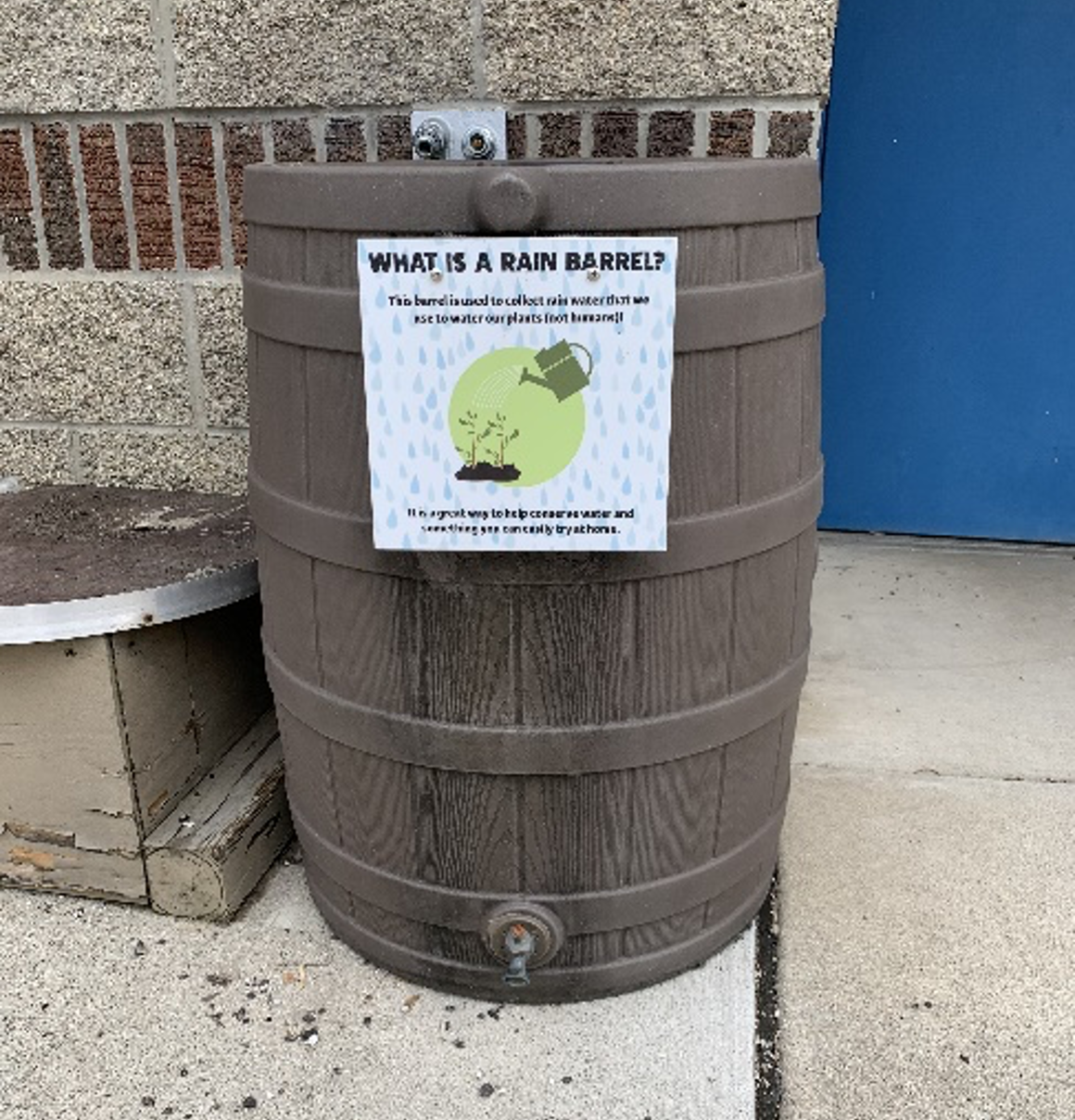 Rainwater Collection: The simplest way to collect rainwater is by directing rain, via the downspout, into a barrel. This water can then be stored for watering plants and gardens. At Potter Park Zoo, we collect rainwater at the Savanna Grill and Discovery Center, and use the collected water to water our gardens. Keep an eye out for our rainwater barrels next time you're waiting in line to order your snacks or exploring the Pollinator Garden! Check out this article on the basics of rainwater collection and how to do it in your own space!
Leaves and Mulch: The zoo has an abundance of oak trees resulting in a large amount of leaf cleanup. Our grounds crew and volunteers work hard to clear these leaves from the park and compost them. Leaves can be mulched and put in flower beds and gardens to help with strong lush plant growth. This website gives information on how to use mulched leaves for compost and fertilizers.
Reducing Plastic Waste: Single-use plastics are items such as plastic straws, lids, utensils, water bottles, and shopping bags that are used once and thrown away. Most of these plastics are recyclable, but often they end up in landfills where they will take decades to break down. These plastics pose a threat to many marine species including sea turtles, rays, sharks, and other marine mammals. Here at the zoo, we do not offer plastic straws or lids in food service areas, but instead offer paper straws for a .25-cent donation that goes directly toward our conservation efforts. We've also opted for paper bags and not plastic bags in the gift shop for your new souvenirs!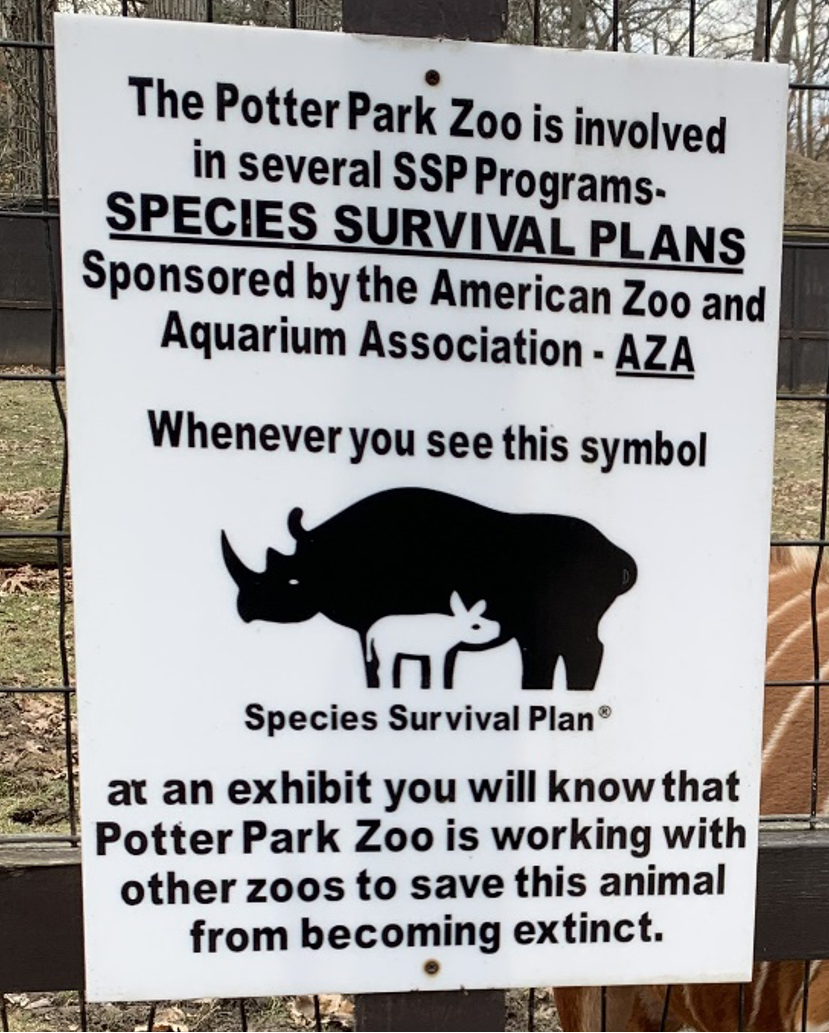 Species Survival Plans: Potter Park Zoo is one of only 238 zoos accredited by the Association of Zoos and Aquariums (AZA). The AZA is a non-profit organization dedicated to the advancement of zoos and aquariums in the areas of conservation, education, science, and recreation.  One of the major conservation projects overseen by the AZA are the Species Survival Plans (SSPs).  SSPs are population management programs for individual species. Potter Park Zoo is a part of 38 Species Survival Plans including black rhino, Amur tiger and red panda.  Through our participation in the Puerto Rican Crested Toad SSP, we have shipped thousands of tadpoles to Puerto Rico to help bolster the wild population.
Another AZA program PPZ participates in is the Saving Animals from Extinction (SAFE) programs. The various SAFE programs bring zoos from across the nation (and a few institutions outside the US!) together to share knowledge and resources to facilitate large-scale conservation efforts. Potter Park Zoo participates in the black rhino SAFE, African lion SAFE, North American turtle SAFE and the Monarch SAFE programs. You can learn more about both programs here.
Article on basics of collecting rainwater
https://www.treehugger.com/beginners-guide-to-rainwater-harvesting-5089884
Article on mulching leaves at home
https://potterparkzoo.org/sustain-wildlife/
Past Blog Post on Puerto Rican Crested Toad SSP at Potter Park Zoo
https://potterparkzoo.org/potter-park-zoo-sends-2000-tadpoles-to-puerto-rico-to-help-critically-endangered-species/
Previous blog post on Saving Animals from Extinction (SAFE) practices
https://potterparkzoo.org/sustain-wildlife/