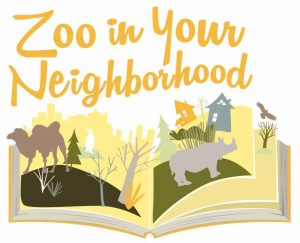 "Zoo in Your Neighborhood" is an ​award winning program designed to reach out to more members of our community –  funded by a generous grant from The Community Foundation, The Gannett Foundation and The Lansing Rotary Club. We visit over 30 community partner locations (libraries, community centers and more) every year in an effort to bring the zoo to you! 
These events are free to participants of all ages.
Each event 
feat

ure
s
 a live animal presentation or a "Reading with the Animals" program.  Live animal presentations are an up close and personal presentation with our ambassador animal
s
and is a great opportunity to learn about our animals and 
their
natural behaviors.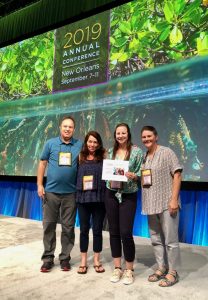 At our "Reading with the Animals" program, the audience will hear animal stories and have a close up encounter with our animal ambassadors.
If you have any questions about Zoo in Your Neighborhood please contact the
 Community Engagement Coordinator Mariah Martinez, at 517-342-2751.
---
Scheduled Events
Below are the scheduled presentations near you. Check back often as we will continue to add to the list! There is no sign up or pre-registration to attend. We hope to see you there!
 Times and dates may change (unknown circumstances) – check the website the day before each program to make sure nothing has changed!
March 28, 2020 2:00 PM – 3:00 PM

*Cancelled* 

Capital Area District Libraries – Downtown Lansing
Live Animal Presentation
401 S Capitol Ave Lansing, MI 48933
April 1, 2020 10:30 AM – 11:30 AM

*Cancelled* 

Capital Area District Libraries – Williamston
Reading with the Animals
3845 Vanneter Rd #1, Williamston, MI 48895
April 2, 2020 10:00 AM – 11:00 AM

*Cancelled* 

Charlotte Community Library
Reading with the Animals
226 Bostwick St Charlotte, MI 48813
April 14, 2020 5:30 PM – 6:30 PM

*Cancelled* 

Bath Township Public Library
Reading with the animals
14033 Webster Rd, Bath Twp, MI 48808
April 15, 2020 10:30 AM – 11:30 AM

*Cancelled* 

Capital Area District Libraries – Haslett
Live animal presentation
1590 Franklin St, Haslett, MI 48840
April 16, 2020 6:30 PM – 7:30 PM

*Cancelled* 

Capital Area District Libraries – Webberville
Live animal presentation
115 S Main St, Webberville, MI 48892
April 21, 2020 6:30 PM – 7:30 PM

*Cancelled* 

Briggs District Library
Live Animal Presentation
108 E Railroad St St. Johns, MI 48879
April 23, 2020 4:00 PM – 5:00 PM

*Cancelled* 

Capital Area District Libraries – Stockbridge
Live animal presentation 
200 Wood St, Stockbridge, MI 49285
April 25, 2020 1:00 PM – 2:00 PM

*Cancelled* 

East Lansing Public Library
Reading with the Animals
950 Abbot Rd East Lansing, MI 48823
April 28, 2020 4:00 PM – 5:00 PM

*Cancelled* 

Capital Area District Libraries – Foster
Reading with the animals
200 N Foster Ave, Lansing, MI 48912
April 29, 2020 6:30 PM – 7:30 PM

*Cancelled* 

Capital Area District Libraries – Mason
Live animal presentation
145 W Ash St, Mason, MI 48854
May 2, 2020 1:00 PM – 2:00 PM
Capital Area District Libraries – Foster
Live animal presentation
200 N Foster Ave, Lansing, MI 48912
May 6, 2020 6:00 PM – 7:00 PM
Delta Township District Library
Live Animal Presentation
5130 Davenport Dr Lansing, MI 48917
May 9, 2020 1:00 PM – 2:00 PM
Capital Area District Libraries – Okemos
Live animal presentation
4321 Okemos Rd, Okemos, MI 48864
May 13, 2020 3:30 PM – 4:30 PM
Capital Area District Libraries – Williamston
Live animal presentation
3845 Vanneter Rd #1, Williamston, MI 48895
May 20, 2020 11:15 AM – 12:15 PM
Capital Area District Libraries – Webberville
Reading with the animals
115 S Main St, Webberville, MI 48892
June 13, 2020 11:00 AM – 12:00 PM
Capital Area District Libraries – Holt/Delhi
Reading with the Animals
2078 Aurelius Rd Holt, MI 48842
June 15, 2020 10:30 AM – 11:30 AM
Capital Area District Libraries – Aurelius
Live Animal Presentation
1939 S Aurelius Rd Mason, MI 48854
June 17, 2020 2:00 PM – 3:00 PM
Capital Area District Libraries – Dansville
Live Animal Presentation

Please note this event is offsite at Dansville Village Hall

1360 Mason Street Dansville, MI 48819
June 18, 2020 2:00 PM – 3:00 PM
Dorothy Hull Library
Live Animal Presentation
405 W Jefferson Dimondale, MI 48821
June 19, 2020 5:30 PM – 6:30 PM
Capital Area District Libraries – Downtown Lansing
Live Animal Presentation
401 S Capitol Ave Lansing, MI 48933
June 22, 2020 10:30 AM – 11:30 AM
Capital Area District Libraries – Aurelius
Live Animal Presentation
1939 S Aurelius Rd Mason, MI 48854
June 26, 2020 11:00 AM – 12:00 PM
Capital Area District Libraries – South Lansing
Live Animal Presentation
3500 S Cedar St Lansing, MI 48910