Potter Park Zoo is proud to be accredited by the Association of Zoos and Aquariums.
Potter Park Zoo has been accredited by the AZA since 1986 and has received the prestigious AZA Quarter Century Award that recognizes Zoos and Aquariums for being AZA-accredited continuously for 25 years or more. We take pride in meeting and exceeding the standards set by AZA in animal welfare, veterinary care, conservation, education, guest services, and more.
What does it mean to be accredited by the AZA? 
AZA has been the primary accrediting body for zoos and aquariums for over 40 years.  U.S. agencies such as OSHA and the USDA consider AZA standards as the "national" standard, and they refer to AZA standards when evaluating institutions.  AZA's rigorous, scientifically based and publically-available standards examine the zoo or aquarium's entire operation, including animal welfare, veterinary care, conservation, education, guest services, physical facilities, safety, staffing, finance, and governing body.  AZA standards are performance-based to allow them to be applied to a variety of different situations and cases.  AZA is continuously raising its standards as science continues to learn more and more about the species in our care.  Accreditation is rescinded if AZA standards are not maintained.
In addition to a very lengthy written application, AZA also requires an intense multiple-day on-site inspection and an in-person hearing in front of the Accreditation Commission.  Once accredited, AZA has a verifiable track record of enforcing its standards and monitors institutions in a variety of ways.  AZA member institutions are required to repeat the entire accreditation process every five years to assure that they are upholding the continuously evolving standards, incorporating best modern zoological practices in animal welfare and management, and embracing modern AZA philosophies.
Potter Park Strategic Plan, Master Plan and Annual Reports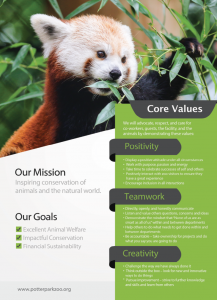 Potter Park Zoo has created a Strategic Plan for 2020-2024. The strategic plan outlines our core values ensuring that we will advocate, respect, and care for co-workers, guests, the facility and the animals by demonstrating the outlined core values to the left.
We also outlined our top four goals for Potter Park Zoo. Please download the 2020-2024 Strategic Plan to read in detail about these goals and implementation.
Goal #1: Excellent Animal Welfare
Goal #2: Impactful Conservation
Goal #3: Financial Sustainability
Goal #4: Valuing Diversity
Potter Park Zoo Master Plan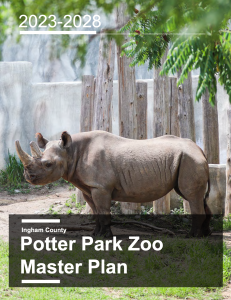 Click here to view the Potter Park Zoo Master Plan
Potter Park Zoo Annual Reports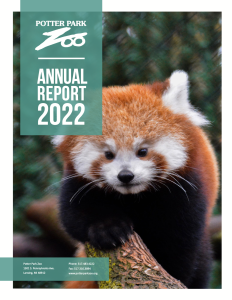 2022 AnnualReport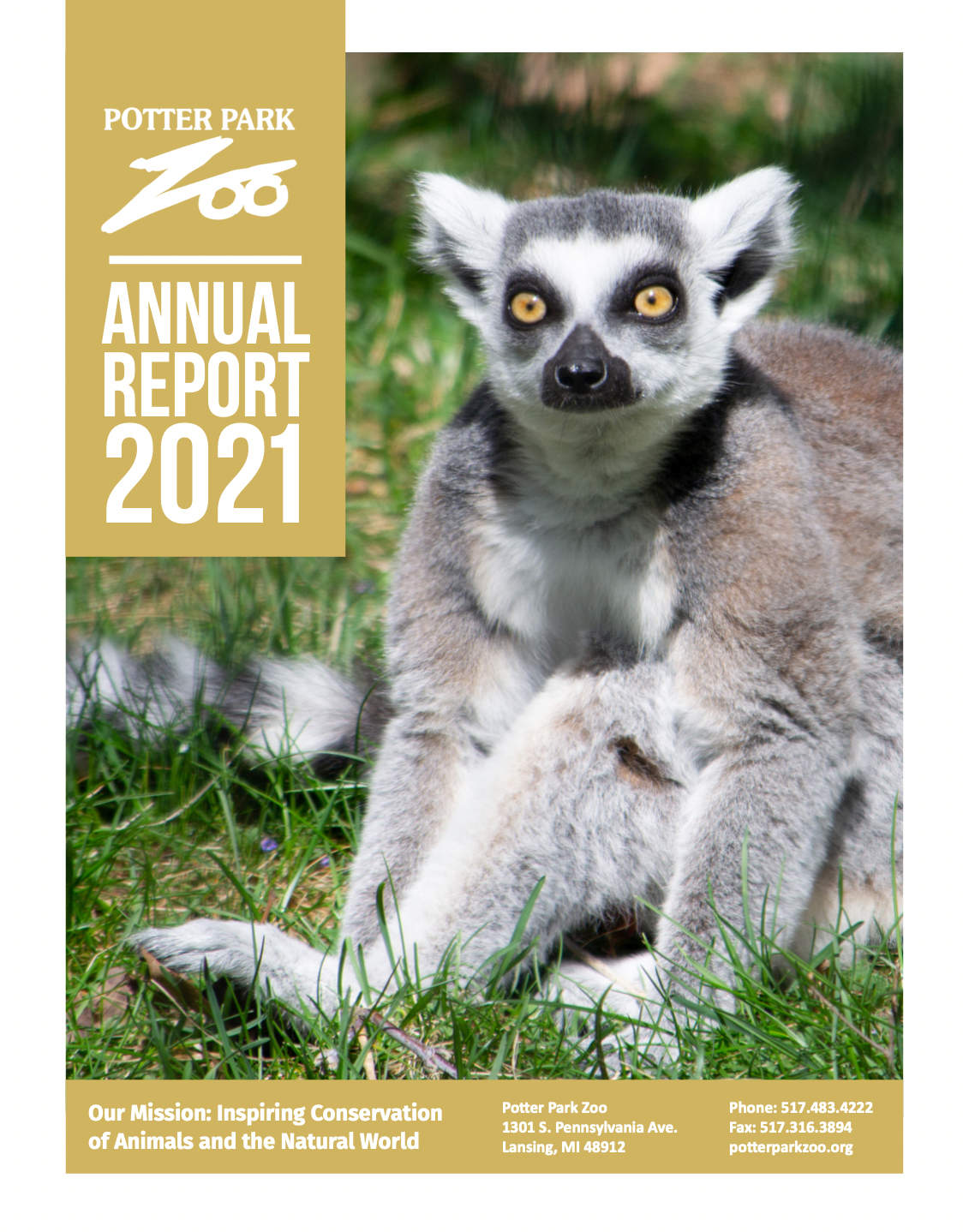 2021 Annual Report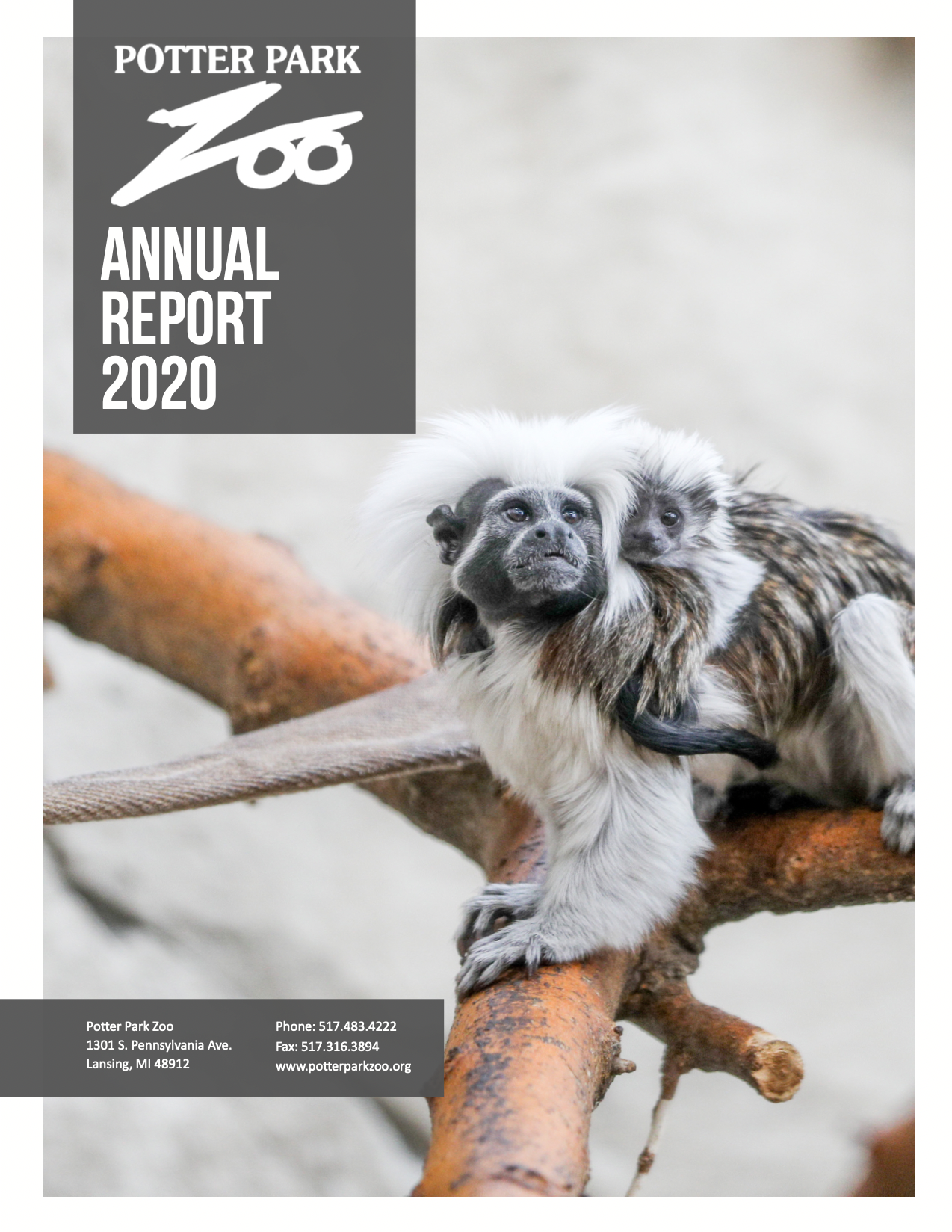 2020 Annual Report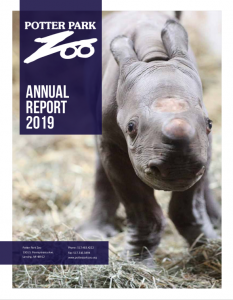 2019 Annual Report
2018 Annual Report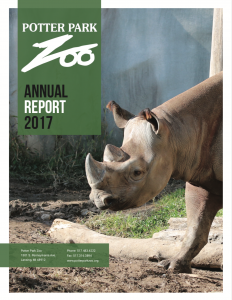 2017 Annual Report