Guided tours are a great way to visit the zoo!  We have many themes to choose from that are designed to supplement NGSS.  They typically last one hour, and zoo admission is included.  You must have a minimum of 10 and no more than 60 total participants (students and all adults) in order to reserve a tour.  Please note that during the very busy "field trip season," we are unable to offer weekday tours during May of 2024.
Potter Park Zoo is committed to creating an inclusive and accessible experience. If you need a reasonable accommodation, please email mbenner@ingham.org or call 517-342-2769.  All requests must be made 14 days prior to arrival and/or event. We will attempt to implement late requests, but cannot guarantee they will be met.
We are no longer offering live animal encounters or outreach programs.
See below for guided tour topics.  If you are interested in arranging a tour or would like more information, please email mbenner@ingham.org or call 517-342-2769. 

We have adapted our Animal Adaptations tour to fit the needs of those who are visually impaired. This tour is one hour and fifteen minutes in length. Please reach out to Marie Benner at mbenner@ingham.org for more information.

How do animals survive in different climates and habitats? What physical and behavioral changes do they adopt? This program answers these questions, and more!
.
Unlike us, animals cannot relax in a heated home or office in the winter. But you will be amazed by the variety of ways animals do prepare for winter! Learn about physiological and behavioral adaptations such as coat changes, fat deposition, hibernation, and migration.
.

Find out about opportunities in zoo and aquarium fields that involve wildlife and their captive care, including education requirements, training, position descriptions, salary ranges, and available opportunities, all of which will be discussed as you meet the animals.
.
Making wild animals comfortable in a zoo is not easy! Learn what goes behind the design of our exhibits and how the animals' needs sometimes conflict with the public's expectations. You'll also hear about some of the sometimes funny, sometimes amazing experiences we have had with animals and their exhibits.
.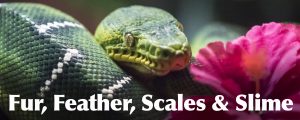 Why do some animals have fur while others have feathers? What's that slimy stuff on frogs used for? By taking a look at these different kinds of surface adaptations, students will learn some of the most basic differences between birds, reptiles, fish, mammals, and amphibians.
.
This program introduces you to many species of mammals, birds, and reptiles. Discover fascinating facts and interesting trivia about our animal friends.  This program is a great fit for mixed age groups
.

Learn the basics of what comprises a habitat and how it differs from a biome or ecosystem. Concepts also include animal adaptations, niches, species extirpation, and more.
.

 Zoos are more than just fun places to see wild animals. They are also the last hope for many endangered species. Come learn what is imperiling such wonderful animals as rhinos, tigers, and pandas, and how zoos like Potter Park cooperate in the international efforts to save them.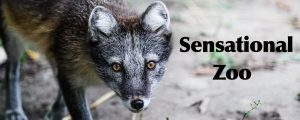 In this program, students will learn all about how animals see, hear, smell, taste, and touch in ways that help them survive in the wild. They'll see examples of different birds, reptiles, and mammals that use these senses in extraordinary ways and how their bodies physically adapt to accommodate their lifestyles.
.

It's eat or be eaten in the Wild Kingdom! Learn how animals develop amazing strategies for catching food; and how they avoid becoming dinner themselves! Students learn basic concepts about camouflage, stalking techniques, and more.