Potter Park Zoo is excited to offer a new program for Homeschool groups and families!
During our two hour drop-off discovery sessions, students will have an opportunity to learn about exciting topics in animal science through lessons, activities, and zoo exploration. Sessions are organized into 6 week units, but each session will have a unique theme that can act as a standalone lesson on the selected topic. This allows you to register for one session, all six, or somewhere in between, as it fits your schedule. All sessions are designed around/aligned with NGSS standards for the selected age group.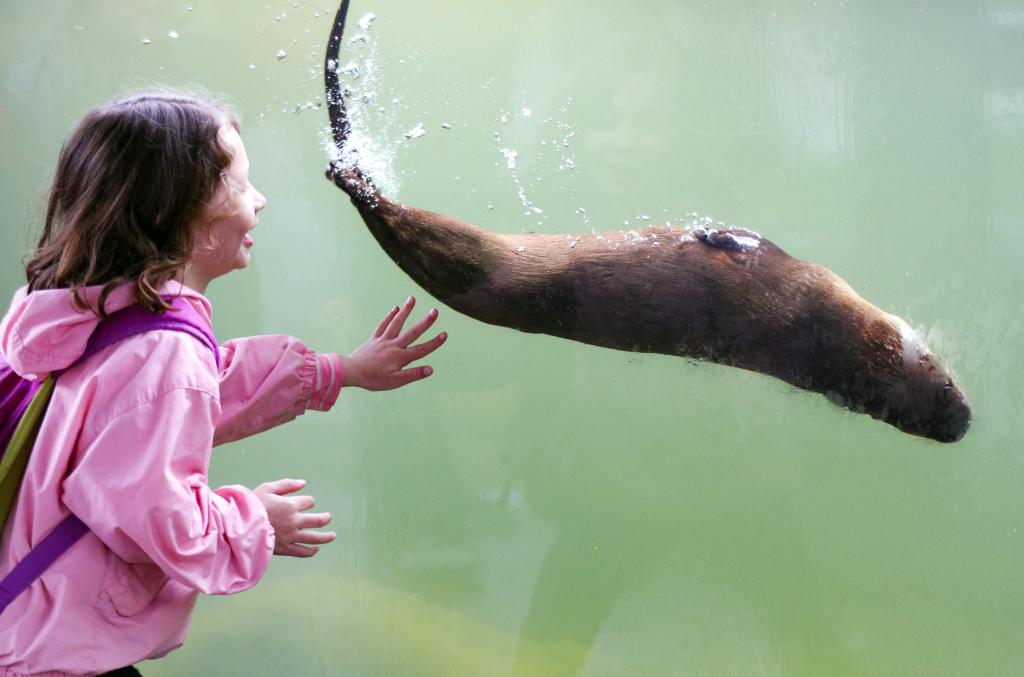 Sessions will alternate each week between two different age groups – ages 5-8 and 9-12. This means each age group will meet once every two weeks. (See Spring Schedule below for dates.)
Times
All sessions will run 9:45-11:45 AM. Please note, there is another class in the room until 9:30 so we will not be able to accept students until after 9:30. There is also a class in the room starting at 12:00 PM so please be sure to pick up students promptly at 11:45.
Price
The cost to register for each session is:
$10/child, member
$15/child, non-member
Scholarships available, please call (517) 342-2713 for more information.
Class Size
Classes are capped at 16 students. There will be a waitlist available in case seats open up as the session gets closer.
Special Needs/Accommodations
Potter Park Zoo is happy to accommodate your child's needs within our means. Unfortunately, we are not able to provide extended individual support during the class due to staffing restrictions, but we are happy to work with you to allow a paraprofessional or parent/guardian to assist with children requiring individual support. Please call us at (517) 342-2772 if you would like to discuss your child's needs or would like to meet with the instructor prior to registering.
Inclement Weather Policy
If the Eaton RESA Career Prep Center or Lansing Public Schools are cancelled due to inclement weather or Potter Park Zoo is closed/Ingham County Operations are suspended, we will not hold Zoo Crew. We will attempt to reschedule any sessions that are missed due to weather. If we are unable to reschedule and/or your child is not able to attend on the new date, registration fees for that week will be refunded.
All sessions are currently full! To put your child on the waitlist, click here.
Schedule
Please use the tabs below to look at dates and themes for each session.
Ages 5-8 Spring 2023
All sessions are currently full! To put your child on the waitlist, click here.
January 20, 2023
Life Cycles 1: Intro to Life Cycles
What is a life cycle, Why do we call it a cycle? What phases do animal life cycles have in common? Join us for and introductory exploration of life cycles in the animal kingdom.
February 3, 2023
Rescheduled for May 12, 2023
Life Cycles 2: Oh Baby!
This week, we'll look at different ways that babies enter the animal kingdom- through the soft eggs of amphibians, leathery eggs of reptiles, hard eggs of birds, live birth of mammals, etc.
February 24, 2023
Life Cycles 3: How Young Animals Survive
This week, we'll look at some unique adaptations that young animals have, and unique ways their parents protect them.
March 10, 2023
Life Cycles 4: Animal Families
Animal families come in all shapes and sizes! We'll explore different animal families and how they help each other survive and thrive in the wild.
April 14, 2023
Life Cycles 5: Change is Good
Animals go through lots of changes as they grow up. We will be exploring animal metamorphoses this week.
April 28, 2023
Life Cycles 6: Inheritance
Many traits are passed down from parent to offspring. We will be learning about variation and inheritance of traits in this week's session.
Ages 9-12 Spring 2023
All sessions are currently full! To put your child on the waitlist, click here.
January 27, 2023
Ecosystems 1: What is an Ecosystem?
This week we'll be starting our exploration of ecosystems and all the many factors that go into maintaining balance in the living world.
February 10, 2023
Ecosystems 2: The Role of Plants in Ecosystems
Plants and other producers are a critical component of all ecosystems. This week we'll be looking at the important role of plants in ecosystems and how they affect the animals that live there.
March 3, 2023
Ecosystems 3: Trophic Levels
We've heard that different animals are "at the top of the food chain," but what does that mean? This week we'll explore trophic levels and the interactions of species in ecosystems.
March 17, 2023
Ecosystems 4: Energy Flow
Our food gives us the energy we need to get through our day. The sme is true for all the other animals in the animal kingdom! This week we'll be following the flow of energy through food webs.
April 21, 2023
Ecosystems 5: What's in the Sphere?
We've all heard of the atmosphere, but did you know that the earth has four other "spheres" as well? This week we'll get an introduction to the giant ecosystem that is the planet Earth.
May 5, 2023
Ecosystems 6: Biodiversity and Ecosystem Health
What does ecosystem health have to do with biodiversity? Everything! This week we'll look at how ecosystem health affects the number of species in an ecosystem and what we can do to help protect ecosystem health in our daily lives.