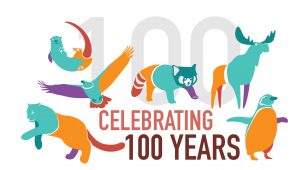 Check out our 100 year history!
See Potter Park Zoo in a brand new way! Over 20 new signs have been installed throughout the zoo, giving our guests an in-depth look at what Potter Park Zoo has looked like over the past 100 years, and what changes have been made to make us a modern zoo at the forefront of conservation, the breeding of endangered species, education, and state-of-the-art animal care.
*Included with regular admission
You can find all of our centennial signs by using the map provided below!