Families of Alternative Learners Connecting Empathy, Responsibility and Stewardship
Potter Park Zoo is pleased to announce that our program for autistic learners and their families has been expanded to include children with other special needs. FALCONERS is designed to allow autistic or other special needs learners and their whole family to have an enriching educational experience in a safe and welcoming environment. There will be one event per month throughout 2018.
Inclusive for the entire family/support group!
Up close experiences with ambassador animals!
Each session includes hands-on stewardship activity
Safe, welcoming environment
This program will be shared with other institutions in the community!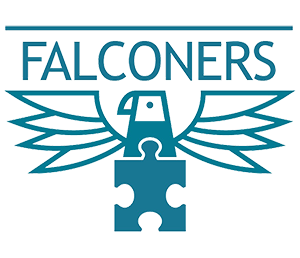 ---
Scheduled Events
FALCONERS "Around the World"
Join us as we go around the world right here at Potter Park Zoo!  We will be exploring how people and cultures around the world view animals through folktales, crafts, and other activities.
Please pre-register to get free admission to the zoo and access to the activities.  Please note that the concession stands and gift shop will be closed. Light snacks (and coffee for parents!) will be provided.
To register for the Saturday January 27 event, please click here.
FALCONERS "Star Safari"
In February, we are partnering with our friends at Abrams Planetarium on the campus of MSU for a special "Star Safari" program.  This will be a different format from our other events as we will have scheduled activities rather than drop-in stations.  Join us as we explore the stars and discover that many of the constellations we see are pictures of animals!  We'll learn a little bit about the mythology behind the constellations, and some facts about the animals they represent.  The sensory friendly theater presentation will begin shortly after 10:00 and we will have live animals and crafts in the lobby afterwards.   Light snacks (and coffee for adults!) will be provided after the theater portion of the program.
PLEASE NOTE THAT THIS EVENT TAKES PLACE AT ABRAMS PLANETARIUM ON THE CAMPUS OF MSU.
There is a small charge of $1.50 per person for this off-site event.
To register for the Saturday February 24 event at Abrams Planetarium, please click here.