FALCONERS
FALCONERS is designed to allow children or adults of all ages with special needs and unique challenges (such as autism or developmental disabilities) and their whole family to have an enriching educational experience in a safe, welcoming and sensory friendly environment. There will be one sensory friendly event in Lansing, Michigan per month throughout 2020.
All monthly events are free
Inclusive for the entire family/support group
Up close experiences with ambassador animals
Each session includes hands-on stewardship activity
This program will be shared with other institutions in the community
Potter Park Zoo is Certified Sensory Inclusive, for more information please click here: https://potterparkzoo.org/potter-park-zoo-becomes-first-aza-accredited-zoo-in-michigan-to-become-a-certified-sensory-inclusive-zoo/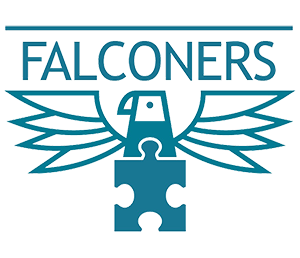 ---
Scheduled Events
FALCONERS Saturday March 21 , 2020  10:00 AM-1:00 PM
"Sense"-sational Zoo!
March's FALCONERS theme is "Sense"-sational Zoo!  This is a new FALCONERS theme and we'll be learning about the five senses, how animals use their senses to survive in the wild, and how that relates to us!  Fun crafts and activities will let you discover new facts that you may have never known about the animals.  Light snacks (and coffee for parents!) will be served.
We are planning to have all of the activities inside with the option to explore the zoo on your own.  Please dress for the weather if you plan to go out into the zoo.  The gift shop will open at 10:00 AM.  The concessions will be closed during this event.
Click here to register for the Saturday March 21 FALCONERS event at Potter Park Zoo.
FALCONERS Saturday April 18, 2020 8:00 AM – 11:00 AM
Party for the Planet!
"Party for the Planet" is Potter Park Zoo's official Earth Day celebration, and we'll be focusing on how we all can help protect the earth and animals that live here! We will be putting on a special Party for the Planet just for FALCONERS families. Activity stations will be set-up throughout the zoo and participants can visit them at their own pace. The zoo will open one hour early (at 8:00 AM) just for FALCONERS families. Activities will continue until 11:00 AM, but families may stay and enjoy the zoo for as long as they wish. Light snacks (and coffee for parents!) will be served.
We are planning to have most of the activities outside, so please dress for the weather. In the case of inclement weather, we will move the activities inside. The gift shop and concession stands will be open during this event.
To register for the Saturday April 18, 2020 event, please click here.