FALCONERS
FALCONERS is designed to allow children or adults of all ages  with special needs and unique challenges (such as autism or developmental disabilities) and their whole family to have an enriching educational experience in a safe and welcoming environment. There will be one event per month throughout 2018.
Safe and welcoming environment with sensory friendly activities
Inclusive for the entire family/support group
Up close experiences with ambassador animals
Each session includes hands-on stewardship activity
This program will be shared with other institutions in the community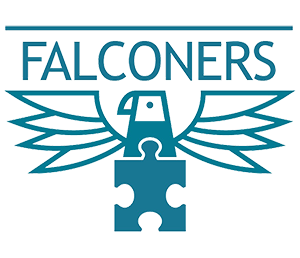 ---
Scheduled Events
FALCONERS "Wonderland of Lights"
December 11: 5:00 PM – 8:00 PM 
Potter Park Zoo is pleased to present a special, sensory-friendly Wonderland of Lights experience just for FALCONERS!  Thousands of lights will create extraordinary animal exhibits and holiday displays.  There will be cookies, crafts, and animal encounters to enjoy.  We will also provide a light dinner and hot chocolate for all participants.
While there is no charge for the event. participants are asked to pre-register so we can plan accordingly.
To register for the Tuesday December 11 event, please click here.
Put it on the calendar! January's event will be January 26, 2019 at Potter Park Zoo. More information to come.