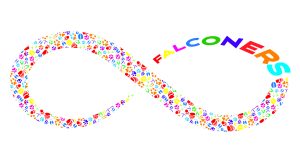 FALCONERS is designed to allow children or adults of all ages with special needs and unique challenges (such as autism or developmental disabilities) and their whole family to have an enriching educational experience in a safe, welcoming and sensory friendly environment. There will be one sensory friendly event in Lansing, Michigan per month throughout 2023.
All monthly events are free
Inclusive for the entire family/support group
Each session includes hands-on stewardship activity (weather dependent)
This program will be shared with other institutions in the community
Upcoming Events
OFFSITE EVENT: Saturday, February 11, 2023 10:00 – 11:00 AM
Location: Abrams Planetarium (MSU)
We are partnering with our friends at Abrams Planetarium on the campus of MSU for a special "Star Safari" program. Join us as we explore the stars and discover that many of the constellations we see are pictures of animals! We'll learn a little bit about the mythology behind the constellations, and some facts about the animals they represent. Doors will open at 9:30 AM with new exhibits to see and a craft in the lobby . Seating for the sensory friendly theater presentation will begin around 9:45 AM with the presentation beginning at 10:00 AM. No food will be provided at this program. PLEASE NOTE THAT THIS EVENT TAKES PLACE AT ABRAMS PLANETARIUM ON THE CAMPUS OF MSU. This program is capped at 140 people because of limited seating in the auditorium.
SOLD OUT.
Please contact FALCONERS Coordinator, Mariah Martinez, if you are interested in joining our email list.
Email: falconers@ingham.org
Phone: 517-342-2751 (please leave a message)
---
Resources
---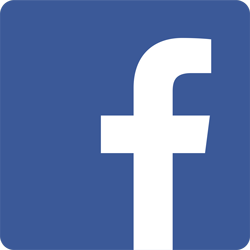 Potter Park Zoo FALCONERS Facebook Group 
We have created a Facebook Group for FALCONERS families to connect and stay up to date with the program. We ask that if you are a past participant or plan to be a future participant please join the group. This is a private group – please send a request to join, answer the questions provided and we'll approve your request as soon as possible! Click here to join! 
Potter Park Zoo Social Stories
Prepare for your next visit to the zoo by using our social stories. If you have any further questions please email falconers@ingham.org.
Social Story Potter Park Zoo 2023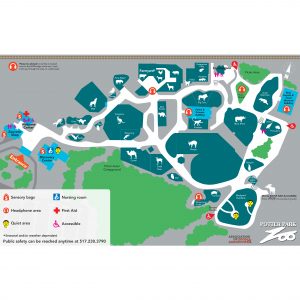 Potter Park Zoo Sensory Map
Prepare for your next visit to the zoo by downloading or printing our Sensory Map. The sensory map includes quiet areas, sensory bag checkout locations, and headphone zones. Sensory maps are also included in the sensory bags at the zoo (limited quantity).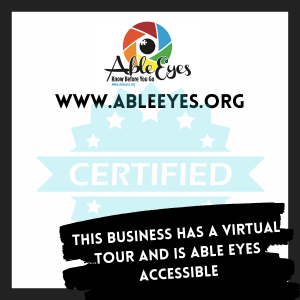 Potter Park Zoo Virtual Tours – Able Eyes
Potter Park Zoo partnered with Able Eyes to provide virtual walk-thru tours of the inside of the zoo's buildings. Virtual tours allow customers of all abilities an opportunity to explore beforehand to decrease anxiety, but more importantly is a tool used by persons with disabilities to explore accessibility beforehand, making new experiences more comfortable and easily navigated. You can find the virtual tours on our accessibility page here.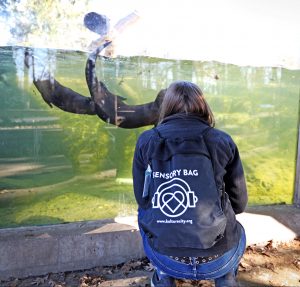 Potter Park Zoo is Certified Sensory Inclusive – KultureCity
To find out more about this partnership with KultureCity, click here.
Potter Park Zoo thanks HomeLight, a 2022 sponsor, for their generous support of the FALCONERS program!