Potter Park Zoo is open!
Visit our Safety Information page to prepare for your visit to the zoo. 
NEW safety Update: Masks are required at all times (may be removed when eating and drinking) per MDHHS Nov. 18 epidemic order MCL 333.2253.
Indoor areas are closed (including the Feline & Primate House and Bird & Reptile House)
We are operating at a reduced capacity and limiting how many guests can visit the zoo at one time.
Timed entry tickets (purchased online before your visit) will be used to space our guest's arrival times. This will allow ample room for household groups to social distance while exploring the zoo at their own pace. Even when guests are social distanced, masks are required.
.
---
Click button to purchase tickets online!
*Members & Ingham County Residents must login prior to making selections to receive discounted rates.
NEW safety update: Contact information (date, entry time, name, and phone number) will be requested at admissions per MDHHS Oct. 29 Epidemic Order.
Tickets are available 14 days in advance. 
*Please note, online ticket sales are not available for reciprocal zoo members. We will accept reciprocal zoo members at the gate only, where we ask you to bring your membership card to get your discount. 
Upcoming Events 
November 11, 2020: Click here to learn how to receive discounted admission for Veterans Day!
---
Current Rates & Hours
Open 364 Days of the Year! 
November 1 through March 31
Admission: November – March
All Adults – $4.00
All Children (ages 3-12) – $3.00
All Children Under 3 – FREE
*City of Lansing and Ingham County Residents are admitted on non-holiday Mondays from 9 a.m. to noon for FREE.
---
Parking
Parking is not charged 11/1 through 3/31
*Resident – $3.00
Non-Resident – $5.00
Resident Annual Pass – $32.00
Non-Resident Annual Pass – $42.00
School Bus – FREE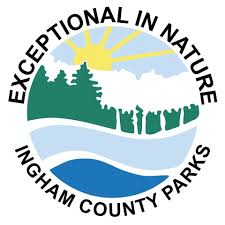 Resident and Non-Resident Annual Parking Passes cover vehicle entrance for Ingham County Parks such as Potter Park, Burchfield Park, Hawk Island, Lake Lansing Park-North, and Lake Lansing Park-Sout through December 31 of the year purchased. Please visit the Ingham County website for more information on Ingham County parks.
* Resident refers to anyone living in Ingham County
* Oversize vehicle rates same as all other vehicles
---
Today's Attractions
Visit our Attractions page for up to date information on what's happening at the zoo during your visit!
Visit our Plan Your Visit page for FAQs, rental information, accommodations for nursing mothers, and resources for visitors with sensory sensitivities.
---
Directions
Please Note: Expect construction and closures on 1-496 from April through November 2020. Click here to see the recommended detour route. 
Zoo address: 1301 S Pennsylvania Ave, Lansing, MI 48912
To view customized direction click the marker and enter your starting address.
---