Potter Park Zoo is open 364 days a year! Please visit our FAQ page to prepare for your zoo visit. 
Tickets can be purchased online or at the admissions gate.
*Members & Ingham County Residents must login prior to making selections to receive discounted rates.
Note: Due to a rise in COVID transmission rates, Ingham County has required that all zoo visitors wear masks inside buildings, including the Discovery Center, the Bird and Reptile House, the Feline/Primate building, the AniMall gift shop, and restrooms. Disposable masks will be available for purchase at the zoo gate.
Tickets are available 14 days in advance. 
*Please note, online ticket sales are not available for reciprocal zoo members. We will accept reciprocal zoo members at the gate only, where we ask you to bring your membership card to get your discount. 
---
Hours of Operation
November 1 through March 31
10 a.m. to 4 p.m. weekdays & weekends (closed December 25)
Ticket Pricing
November – March
All Adults – $4.00
All Children (ages 3-12) – $3.00
All Children Under 3 – FREE
*Resident refers to anyone living in Ingham County.
*Kids under 16 must be accompanied by an adult.
*Residents are admitted on non-holiday Mondays from 9 a.m. to noon for FREE.
Parking
Parking is not charged 11/1 through 3/31
*Resident – $3.00
Non-Resident – $5.00
Resident Annual Pass – $32.00
Non-Resident Annual Pass – $42.00
School Bus – FREE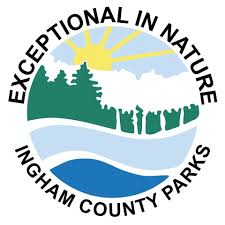 Resident and Non-Resident Annual Parking Passes cover vehicle entrance for Ingham County Parks such as Potter Park, Burchfield Park, Hawk Island, Lake Lansing Park-North, and Lake Lansing Park-Sout through December 31 of the year purchased. Please visit the Ingham County website for more information on Ingham County parks.
* Resident refers to anyone living in Ingham County
* Oversize vehicle rates same as all other vehicles
---
Today's Attractions
Visit our Attractions page for up to date information on what's happening at the zoo during your visit!
Visit our Plan Your Visit page for FAQs, rental information, accommodations for nursing mothers, and resources for visitors with sensory sensitivities.
---