Potter Park Zoo values diversity by creating an inclusive, equitable, and accessible environment for our employees, volunteers, and community.
Potter Park Zoo is open!
Visit our FAQ page to prepare for your visit to the zoo.
---
Getting Around – Rentals*
Item
Cost
Weight Limits
ECV's**
$25/Deposit
$22.50/day
(500lb max)
Wheelchairs
$6/day
Wagons
$11/day
(75lb max)
Double Strollers
$11/day
(100lb max + 5lb for extra gear in pouches)
Single Strollers
$8/day
(100lb max + 5lb for extra gear in pouches)

All prices above do not reflect tax.
* Valid identification required for all rentals
** Weather permitting (limited use in cold and wet weather) 
Please call to reserve an electric cart and check on wheelchair availability – 517-342-2765
---
What Can You Bring into the Zoo?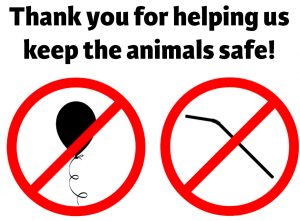 We allow zoo visitors to bring their own strollers and wagons into the zoo. We ask that anything you bring in leaves with you or goes in a trash or recycling can. Refillable water bottles are encouraged.
Please remember that we do not allow plastic straws or balloons on zoo grounds for the safety of our animals. Trollies, scooters, roller blades, skateboards and bikes are not allowed on zoo grounds for the safety of all our guests. Service animals are permitted on zoo grounds. Other pets are not.
---
Accommodations for Nursing Mothers
Potter Park Zoo cares about nursing/breastfeeding mothers and we will ensure clean, comfortable, private accommodations are provided. Those needing a secure space for nursing or pumping can do so in the Discovery Center. The Discovery Center is the building on the right once you enter the zoo. Inside the building is a quiet area/ nursing room that can be used. The room is located to the right of our Safari Room.
---
Certified Sensory Inclusive Zoo
Quiet Spaces & Sensory Bags Available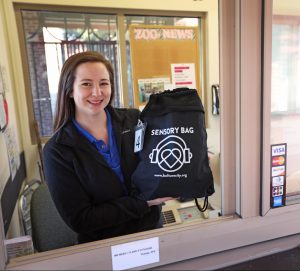 Potter Park Zoo is the first zoo in Michigan to be certified as a sensory inclusive environment by KultureCity. This initiative has prepared zoo staff to assist visitors with sensory sensitivities and ensure they have a comfortable and accommodating experience when visiting, as well as providing sensory bags for guests to check out free of charge.
The quiet room/nursing room is located in the Discovery Center at the zoo and is available for use by any guest.
Resources for Visitors with Sensory Sensitivities
The sensory map includes quiet areas, sensory bag checkout locations, and headphone zones.
Prepare for your next visit to the zoo by using our social stories. If you have any further questions please email falconers@ingham.org.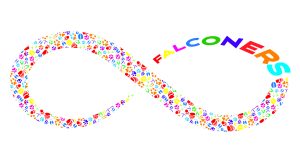 Learn more about our monthly free program designed to allow children or adults of all ages with special needs and unique challenges (such as autism or developmental disabilities) and their whole family to have an enriching educational experience in a safe, welcoming and sensory friendly environment.
---
Behind the Scenes Experiences
Go behind the scenes of a favorite animal exhibit and meet them up close and personal. Visit with the Zookeeper who knows them best and learn about their home, daily activities and what it takes to keep each one healthy and happy. You can learn more about these experiences here.
---
Visiting from an AZA Reciprocal Zoo or Aquarium?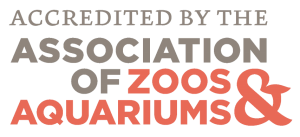 AZA Reciprocal Admission to Potter Park Zoo includes discounted admission for up to two adults (as named on the visiting member(s) card), and, if it is a Family Membership, up to two children under 18.  Children under 3 are free. Reciprocal benefits apply to admission only and do not include additional guest or caregiver privileges, extra discounts, benefits, parking, special events, etc. that may be offered at your home zoo.
*Reciprocal zoo memberships do not allow access to special events like our Boo at the Zoo and Wonderland of Lights