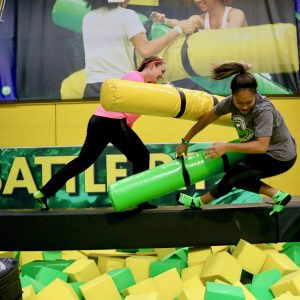 Jump Into Wild Adventures with Potter Park Zoo!

Purchase or Renew a Potter Park Zoo Membership during the month of December, 2020 and you'll automatically be entered to win a Launch Trampoline Park Family Fun Combo (Valued at $99)!
Family Fun Combo Description:
*Package Includes 4 of each of the following: – one hour jump pass – $5 arcade card – game of laser tag in addition, this package includes a large 16″ 1-topping pizza and a pitcher of pop.  Additional participants can be added for $15 and includes: – 1 hour jump and 1 game of laser tag. *Valid Waiver and Launch Grip Socks required for all participants. Official, numbered certificated required for redemption.
Learn More About Becoming a Potter Park Zoo Member
Can you really give the gift of a full year of wild adventures? All it takes is a PPZ membership!
Members receive free standard admission, discounts at our gift shop, concessions, birthday parties and much more. Best of all, you are making a lasting impact on wildlife conservation – for now and for years to come!
You also receive discounted admission from other Participating AZA accredited zoos (like Detroit Zoo, Binder Park Zoo, Saginaw Childrens Zoo, SeaLife Aquarium at Great Lakes Crossing and John Ball Zoo!)