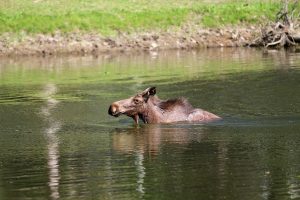 The Potter Park Zoo family is mourning the loss of Willow, 
our
 five-year-old female Alaskan moose, who was euthanized today following a rapid decline in her health.
"The zoo team is deeply saddened by this tragic and unexpected loss," said Zoo Director Cynthia Wagner. "Willow was an incredible ambassador for her species and was loved​ by all who visited Potter Park Zoo. She will be deeply missed by our team."
Zoo staff found Willow non
–
ambulatory this morning and the animal care and veterinary team responded immediately.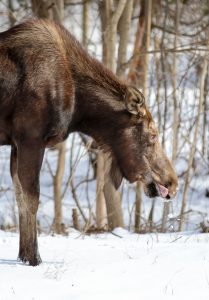 All possible treatments were attempted in advance of the difficult decision to euthanize. This decision was made to ensure that Willow did not unnecessarily suffer. The specific cause of Willow's illness will not be known until after completion of a necropsy. Results are expected within the next few weeks.
Willow and the zoo's male Alaskan moose, Meeko, were born in the wild and were rescued after being separated from their mothers. Willow was brought to the zoo in 2013 and Meeko joined her in 2014. An exhibit for the moose opened in June of 2016. 
                       ​