Written by Mariah Martinez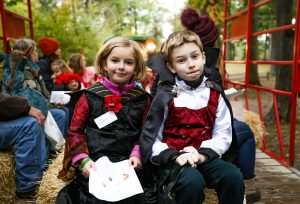 Potter Park Zoo's FALCONERS program had a record 239 people in attendance at the special sensory friendly Boo at the Zoo event held Oct. 19, 2018. The event offered Halloween fun, exclusive use of the zoo, and an enriching educational experience in a safe and welcoming environment to families and individuals impacted by unique challenges such as autism or developmental disabilities.
Potter Park Zoo hosts monthly FALCONERS programs for children or adults of all ages with special needs and unique challenges (such as autism or developmental disabilities) and their whole family to have an enriching educational experience in a safe and welcoming environment.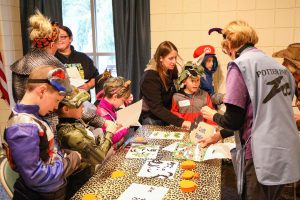 At our Boo at the Zoo FALCONERS celebration, families and friends enjoyed cider and donuts, presentations with ambassador animals, crafts, a hayride and much more. Candy and other treats were given out at many stations around the zoo.
The FALCONERS program depends on many volunteers and docents from Potter Park Zoo. More than 20 helped with this event. The zoo also welcomed volunteers from the Michigan State University (MSU) Resource Center for Persons with Disabilities and the MSU Family Stress Lab and the Center for Autism and Related Disorders.
"Without the support of our docents and groups like these, we could not hold these important events," said Dennis Laidler, Education Curator at Potter Park Zoo. "Like many organizations in the Lansing region, we are proud to offer a welcoming environment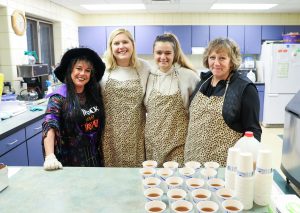 to individuals and the families of those with autism spectrum disorder, developmental disabilities and other neurological challenges."
The next FALCONERS event is Nov. 17, 2018 from 10 a.m. – 1 p.m. at the MSU Museum. This will be the first time partnering with the MSU Museum for a sensory friendly event. Admission to the museum is always free but pre-registration is appreciated. You can pre-register here: https://potterparkzoo.org/falconers/
If you have any questions please email the FALCONERS Coordinator, Mariah Martinez at falconers@ingham.org.