Jaali, Potter Park Zoo's first black rhino calf in its 100-year history, turns one on December 24, 2020!
Celebrating Jaali the black rhino's first birthday means so much to the Potter Park Zoo team, who worked diligently since 2018 to prepare for Doppsee's first calf.
Jaali's mother Doppsee and father Phineus were first introduced more than two years ago at Potter Park Zoo in May of 2018. The successful introduction, monitoring of pregnancy, birth, and care took years of preparation and collaboration with rhino and veterinary experts from around the country.
The five hoof stock zookeepers at Potter Park Zoo, who know the rhinos best, have spent every day this year working with and caring for all three rhinos at Potter Park Zoo. Since Jaali's birth Dec. 24, 2019, they all have established trusting relationships with the young rhino and have watched him grow from an estimated 70 pounds at birth to now over 900 pounds. He has a lot of growing to do yet as adults including Doppsee, Jaali's mom, weigh about 2,800 pounds.
"He's just so calm and patient like his mom. He has a quiet demeanor about him, and he's very curious," said Hoofstock Area Lead Zookeeper Kim Hernandez.
Hernandez said Jaali is not only healthy and growing every day, but learns quickly. He knows a wide variety of behaviors that zookeepers have taught him through positive reinforcement training sessions. These behaviors will help with his veterinary care for years to come. At under a year old, Jaali has already participated in a voluntary blood draw.
"Working with Jaali has been completely rewarding. It's super amazing to work with an animal that only three are born in AZA zoos every year," said Zookeeper Amy Pierce.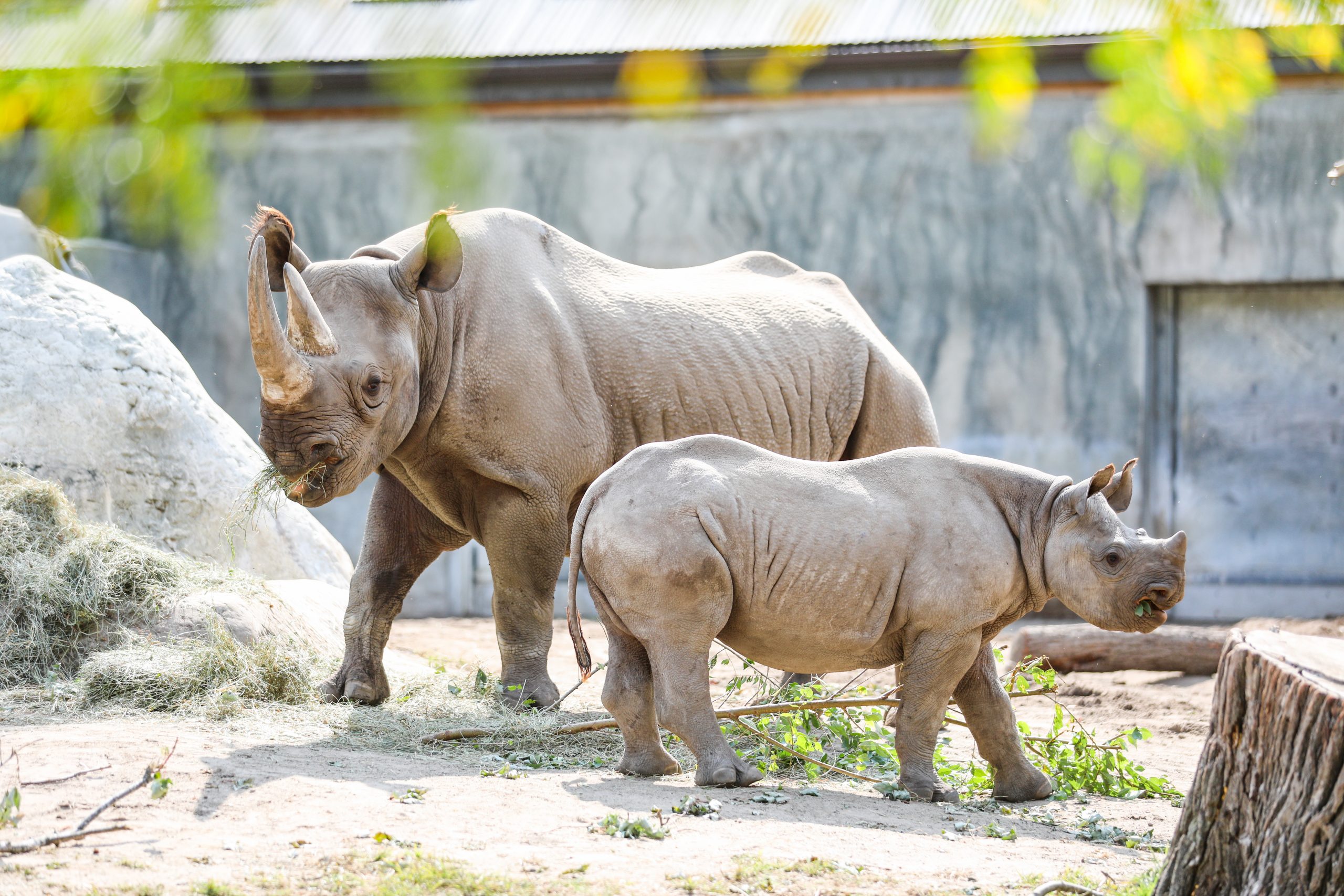 According to the International Union for Conservation of Nature and Natural Resources (IUCN) there are only 5,000 black rhinos remaining in the wild and only about 60 at AZA-accredited zoos in the United States. With wild rhino populations declining, it is imperative for the zoo populations to be diverse and sustainable. Jaali's birth is important to Potter Park Zoo, its employees, and all that visit – but it means even more to the black rhino population as a whole.
Jaali has fans from around the world and was an inspiration to many throughout 2020. Since black rhinos stay with their mothers for two to three years in the wild, Jaali will be at Potter Park Zoo for at least another year.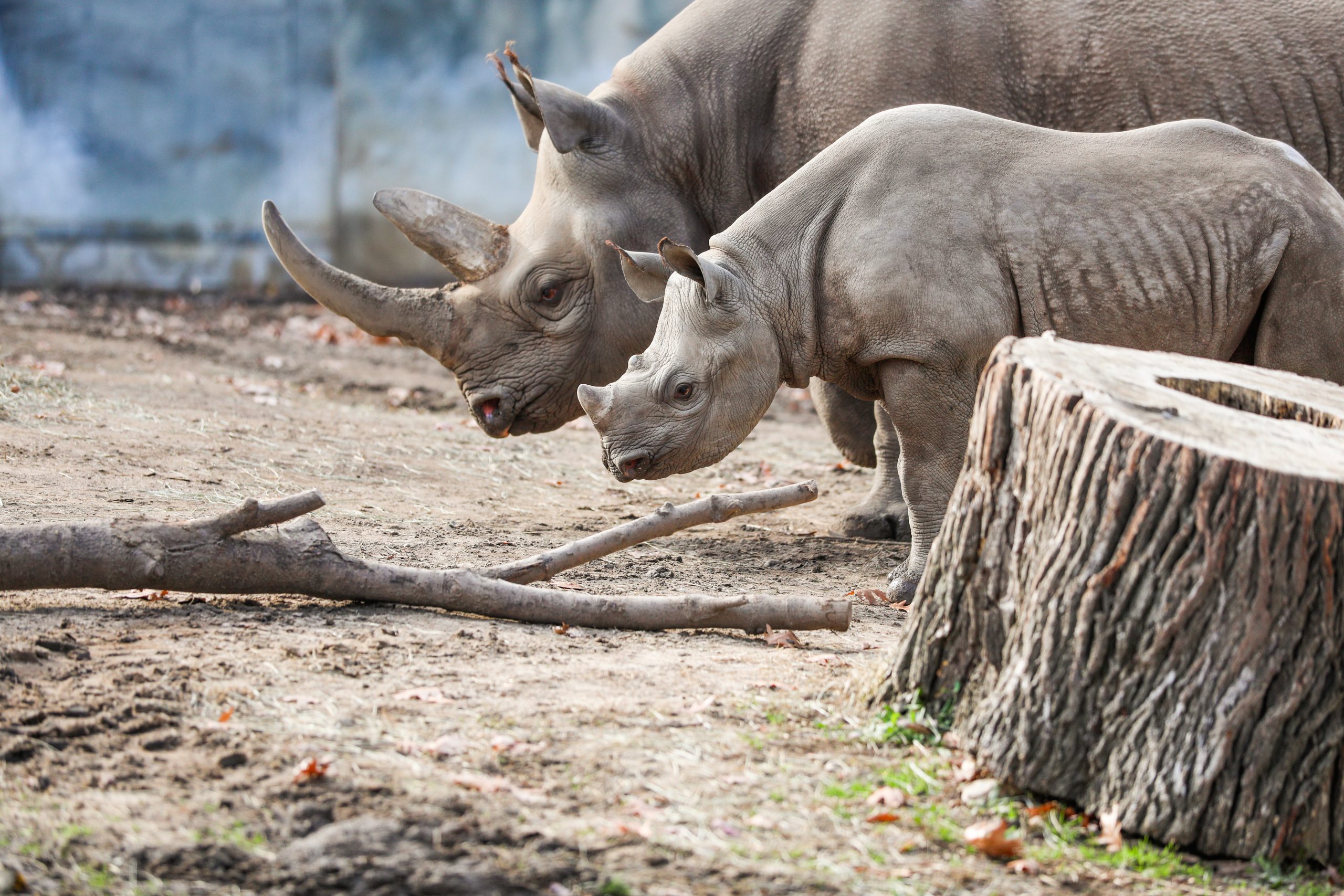 As the temperatures drop this winter, the rhinos will be spending more and more time in their heated barn. There is a viewing window where zoo visitors may be able to see the rhinos and when conditions are safe, you may see the rhinos outside for short periods of time.
"Thank you to the community for supporting us, the zoo, and Jaali and watching him learn and grow over this last year. Especially during this time when we weren't able to necessarily connect with you in person. All species of rhino are really important to our world and your contribution means that rhinos in the wild have a chance too – so thank you," said Potter Park Zoo Zookeeper Ashleigh Winklemann.
---
Ways You Can Celebrate Jaali's First Birthday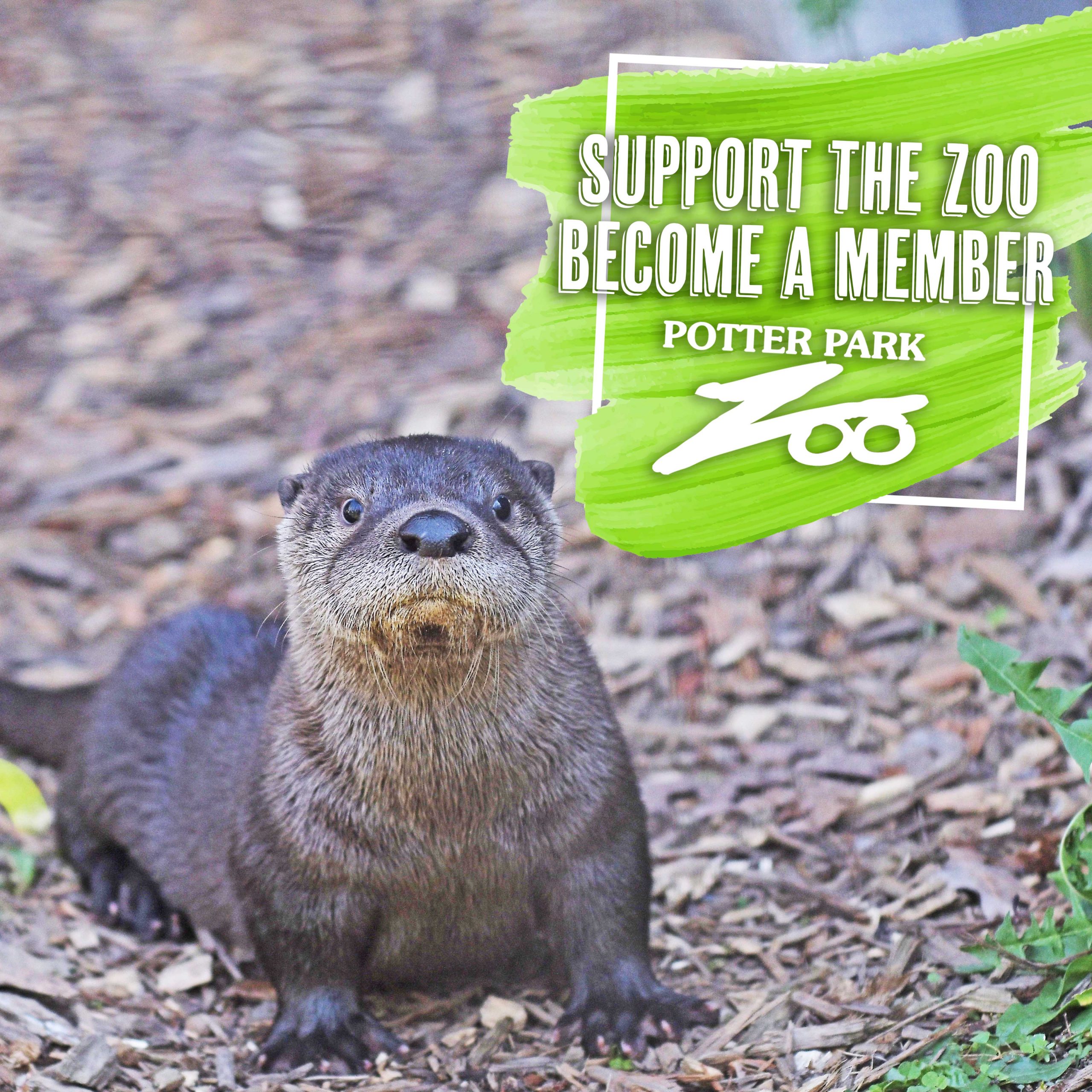 Become a Potter Park Zoo Member
Members receive one year of free admission to Potter Park Zoo and can visit the rhinos as many times as they want! PLUS get 50-100% off admission to hundreds of AZA-accredited zoos across the country.
Best of all, you are making a lasting impact on wildlife conservation – for now and for years to come!
Learn more: https://potterparkzoo.org/membership/
Join us for a Jaali Painting Fundraiser!
Join us as "Paint Your Poison" hosts a virtual painting fundraiser featuring the one and only Jaali! Painters of all ages and skill levels are welcome!
Learn more: https://potterparkzoo.org/jaalipainting/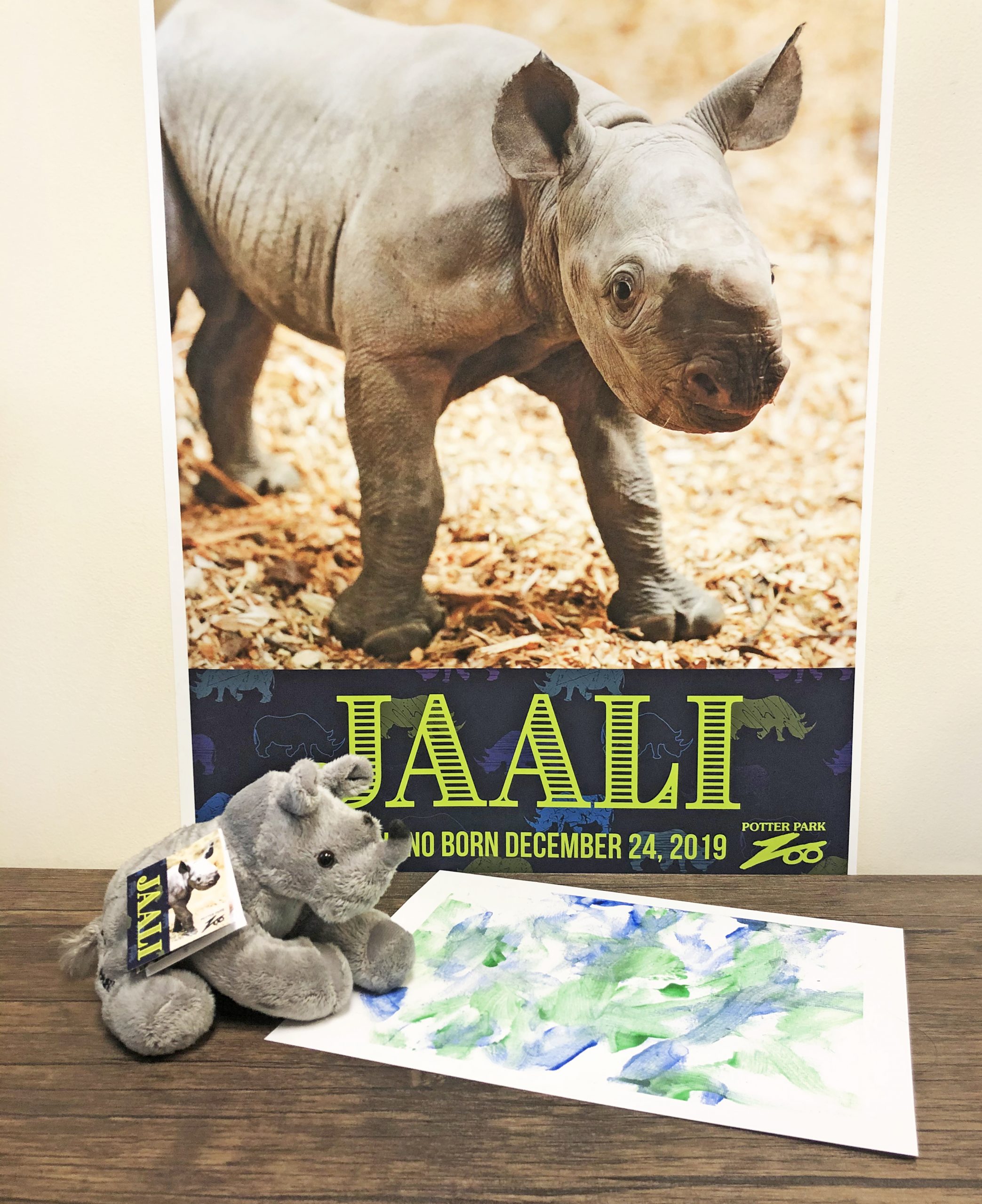 Shop at the AniMall Gift Shop
Open daily 10 – 4 p.m.
*Guests do not have to pay admission if only visiting to shop in the Gift Shop.
Get official Jaali merchandise such as posters, plushes, shirts and more at the zoo's gift shop (and plenty of other rhino gifts as well!).
---