Zoo Nights – #1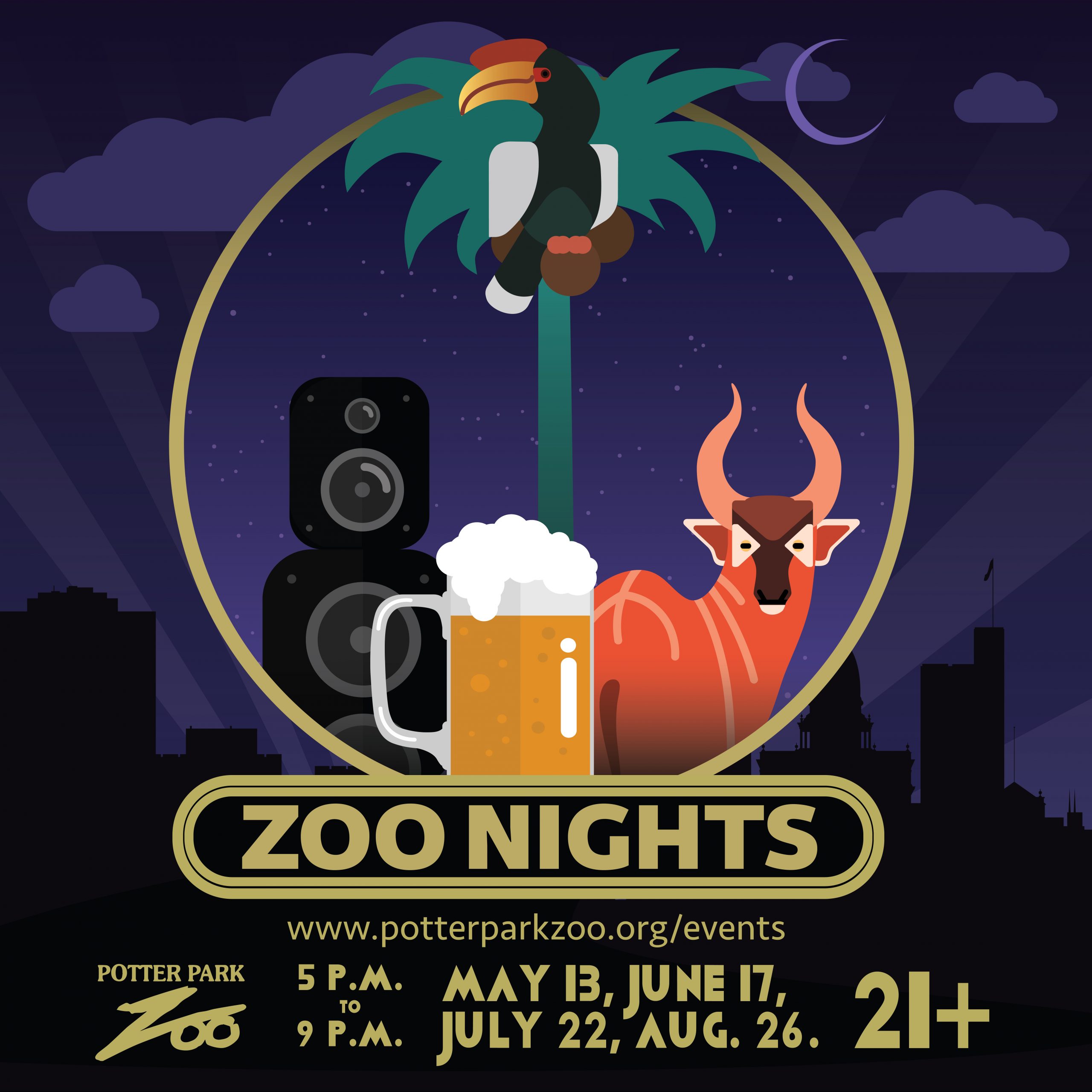 What: Zoo Nights – #1
When: May 13, 5 p.m. – 9 p.m.
Where: Potter Park Zoo
*In accordance with the latest MDHHS order, masks are required at all times outside of designated eating areas. Thank you!
For our 21+ guests:
Zoo Nights is a casual, happy hour style event that will feature tastes from local restaurants and beverage companies. Take the opportunity to see the zoo after-hours, visit with the animals, and enjoy yard games with friends all while savoring tasty treats!
Zoo Nights will occur May 13, June 17, July 22, and August 26. Tickets are $15 for zoo member and $20 for non-members. Each guest will receive three drink tickets upon entry, with additional tickets available for purchase. Full size drinks and a cocktail crafted by Red Cedar Spirits will also be for sale.
Vendors will include :
Red Cedar Spirits
Ellison Brewery & Spirits
Chateau Chantal
Pizza House
Texas Roadhouse
Potter Park Zoo Catering
Purchase your tickets below: ⁠
https://ppzrectrac.ingham.org/wbwsc/webtrac.wsc/splash.html?ccode=SUBZOONIGHTS 
To find tickets, manually adjust the dates in the search window. Walk-ups are also encouraged!