Unable to participate in the BIG Zoo Lesson or 2 @ the Zoo, but want more than a one-hour tour or class visit? Our Education Department has created the perfect compromise: a one-day extended learning class.
What We Offer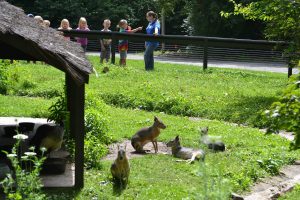 Our extended learning classes are perfect for teachers, other educators, and scout troops who want to spend a fun-filled day learning about wildlife. Structured to meet the needs of your school's curriculum and MEAP objectives, we offer teacher-designed programs on adaptations, food chains, and animal classifications.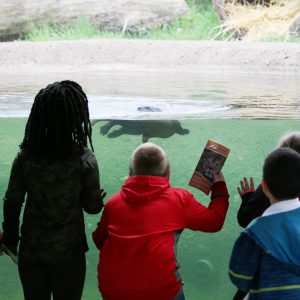 Looking for something specific? You can request a class be tailored to meet your specific needs.
Included with each class is a two-hour, one-on-one planning session where teachers meet with our Education Curator in a consultation designed to discover your needs and to make sure the day-long program is everything you want it to be!
Fees and Registration
The cost for this intensive, full-day session is priced based on the program you design. Make arrangements for your program today by contacting jhorvatin@ingham.org or (517) 342-2713.