June FALCONERS "Nature Play"
June 5, 2018 @ 8:00 am

-

5:00 pm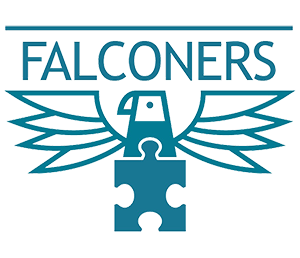 Saturday June 23: 8:00 AM-11:00 AM
FALCONERS is designed to allow children of all ages with unique challenges or specific needs and their whole family to have an enriching educational experience in a safe and welcoming environment. There will be one event per month throughout 2018.
The June event's theme is "Nature Play"! Activity stations will be set-up throughout the zoo and participants can visit them at their own pace. We will have fun playing and learning in nature! From games, to animal pose yoga, to a Nature Play stewardship project, it is going to be a great day! The zoo will open one hour early (at 8:00 AM) just for FALCONERS families, but you may arrive later if you wish. Activities will continue until 11:00 AM, and families may stay and enjoy the zoo for as long as they wish.
Please pre-register to get free admission to the zoo and access to the activities. Light snacks will be provided.
To register for the Saturday June 23 event, please click here:http://potterparkzoo.doubleknot.com/registration/calendardetail.aspx?ActivityKey=2373265&OrgKey=3195