6th Annual Bowling for Rhinos
August 2, 2019 @ 6:00 pm

-

9:00 pm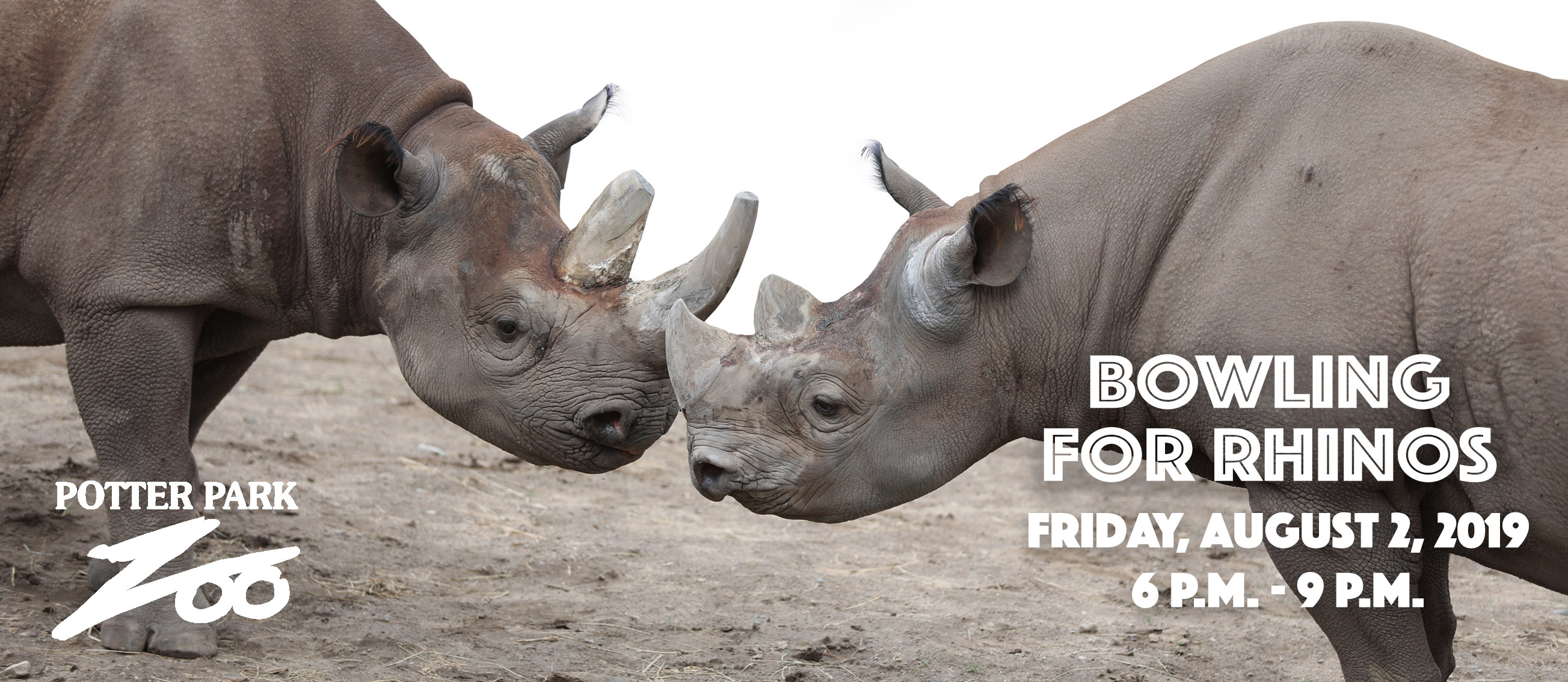 Come on out to City Limits East for a fun night of bowling for a good cause! We are raising money for rhino conservation. The event is

August 2, 2019 6:00 pm

 – 

9:00 pm and City Limits East. 
Tickets are $32 (individual) and include a T-shirt if you buy before July 12.
(UPDATE: Early Bird Registration has been extended until July 18!) 
A family of 4 can bowl for $105.
Tickets include 3 hours of bowling, pizza, and pop.
Did you know there are only 35 Javan rhinos left in the wild? Or in 2017 there were 1,028 rhinos poached in South Africa alone? The threat of extinction is alarming as these animals are disappearing due to intense poaching. The five rhino species are "Umbrella" species. Therefore, by saving the rhinos' habitats, we are saving whole ecosystems that are home to hundreds of species of mammals, birds, insects, reptiles, and plants. This Bowling for Rhinos event helps protect 1.5 million acres of land in Kenya and 1.4 million acres in Indonesia.
The Bowling for Rhinos event is a fun way to help a very serious cause. Participants enjoy three full hours of bowling, food, and entertainment in exchange for donations. To maximize the amount we raise and send to conservation efforts, we need your help.
The American Association of Zoo Keepers, Inc. (AAZK) is proud to announce the 29th year of Bowling for Rhinos and Potter Park Zoo's 5th event. Since 1990, zookeepers from the United States and Canada have donated their time and skills to run this event allowing every penny raised to go to help endangered species such as rhinos, cheetahs, elephants, and tigers. Bowling for Rhinos is one of the only fundraisers that gives 100% of all funds raised nationally directly to animal conservation.
The Potter Park Zoo AAZK Chapter will be holding their sixth annual event on Friday, August 2nd from 6 to 9 PM at City Limits East in East Lansing, MI.