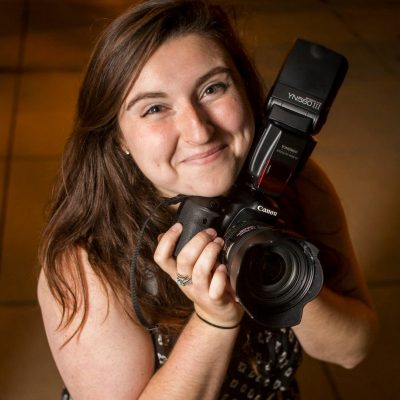 Kaiti Chritz
Communications Manager
Kaiti Chritz joined the team as communications manager in late 2017 after being the media intern for several months. She has a degree in both biology and photojournalism from Central Michigan University and has a strong passion for sharing the stories of wildlife and the people who protect and care for them. She has worked for CMU College of Science & Technology, Alaska National Parks, Michigan State University and many publications as a media specialist. Here at the zoo, she's responsible for many forms of communication at the zoo including event marketing, social media management, creating photo and video stories, blog posts, graphic design, and newsletters.
Favorite Animal
Little girl the snow leopard is my favorite animal to photograph at the zoo. I could spend hours next to her exhibit! It's so incredible to be able to see the big cats close up and I'm humbled by their power.
Favorite Thing About Potter Park Zoo
The animals here at the zoo are truly ambassadors for their individual species. To see how they inspire and teach visitors about their species in the wild is an amazing thing to see.