Spend a Night at the Zoo!
The Potter Park Zoo Society offers overnight zoo experiences for adults and kids to spend a memorable night at the zoo. Camp out beneath the stars!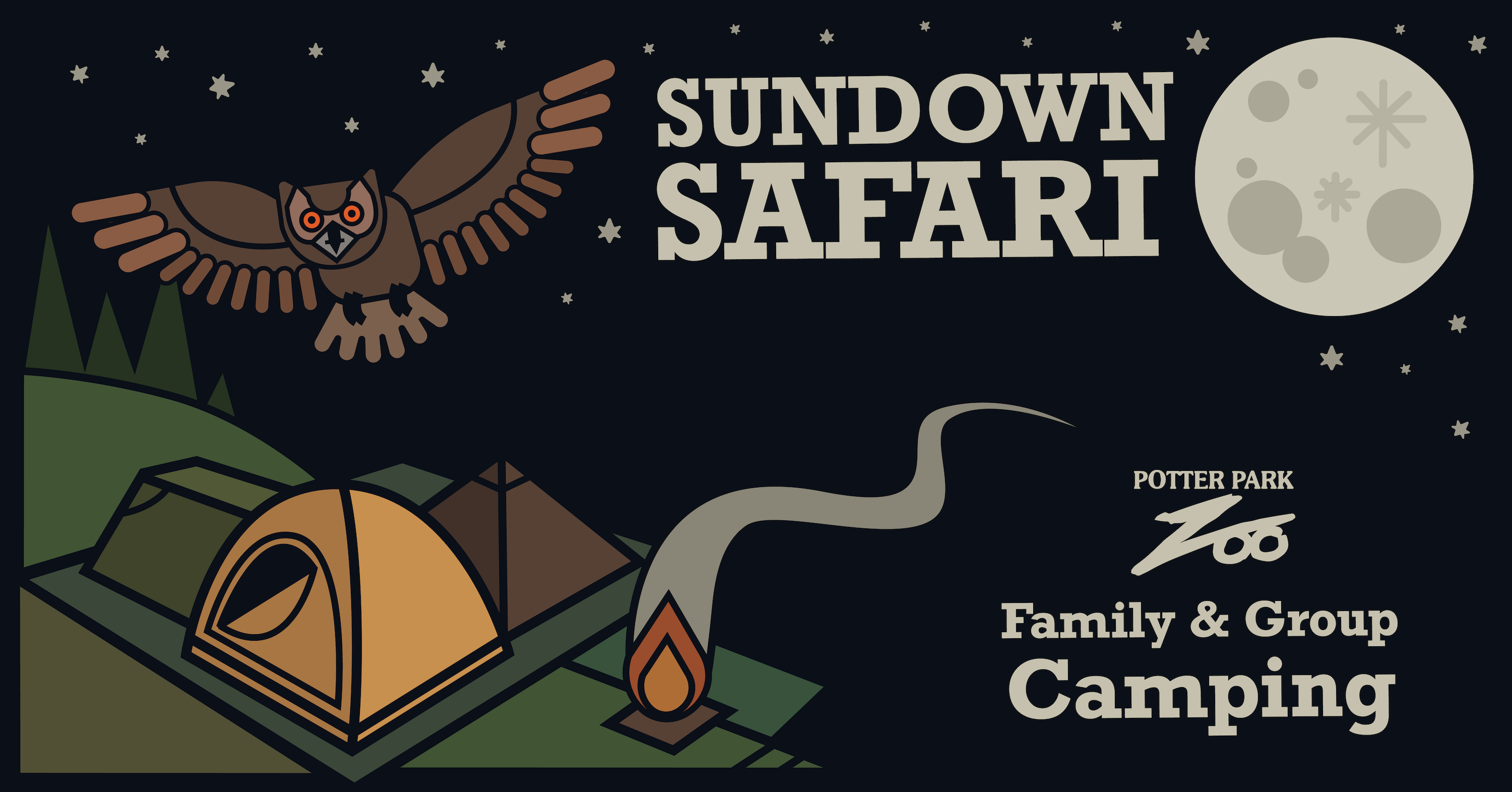 Outdoor Sundown Safari
Start Time: 6:30 pm
Cost: $40 per person
(minimum of 18 people)
Outdoor Sundown Safaris can be scheduled mid-May through early-October
Sundown Safaris are great activities for scouts, 4-H, schools, and youth groups.  Scout badge activities can be added for an additional fee.
Sundown Safaris include:
A guided tour of the zoo by our fun and knowledgeable volunteers
An evening snack by the campfire
Continental breakfast in the morning
A special education program after breakfast
On-site counselors
Zoo admission and parking included
What Do I Need to Bring?
Each camper will need to bring their own sleeping gear, including tent if sleeping outdoors, sleeping bag, pillows, toiletries, bug spray, flashlight, rain gear, etc. (no trailer campers or motor homes are allowed) Children must be accompanied by an adult at all times, and it is not recommended that children under four years of age attend the overnight.  In case of severe weather, campers will be moved indoors.
To make a reservation, email or call us at (517) 342-2713.
Please note, indoor Sundown Safaris are not operating at this time.