**NOTICE: Potter Park Zoo Will be Closed Jan. 14, 2020 Due to Flooding in the Parking Lot**
Potter Park Zoo is located along the Red Cedar River in Lansing, Michigan. The entrance to the Zoo is located ½ mile south of the I-496 Freeway. Take the Pennsylvania Avenue Exit #7, south to the Zoo entrance, on the east side of the road.
To view customized direction click the marker and enter your starting address.
Address: 1301 S Pennsylvania Ave, Lansing, MI 48912
Current Rates & Hours
Open 364 Days of the Year
Hours: November 1 through March 31
10 a.m to 4 p.m.
.
Admission: November – March
All Adults – $4.00

All Children (ages 3-12) – $3.00

All Children Under 3 – FREE
*City of Lansing and Ingham County Residents are admitted on non-holiday Mondays from 9 a.m. to noon for FREE.
Parking
*Resident – $3.00
Non-Resident – $5.00
Resident Annual Pass – $32.00
Non-Resident Annual Pass – $42.00
School Bus – FREE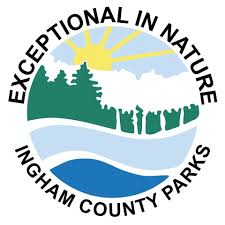 Resident and Non-Resident Annual Parking Passes cover vehicle entrance for Ingham County Parks such as Potter Park, Burchfield Park, Hawk Island, Lake Lansing Park-North, and Lake Lansing Park-Sout through December 31 of the year purchased. Please visit the Ingham County website for more information on Ingham County parks.
* Resident refers to anyone living in Ingham County
* Oversize vehicle rates same as all other vehicles
Today's Attractions
Are Train Rides, Pony Rides, Bungee Jump and Farmyard Edventures contact area open? Visit our Today's Attraction page for up to date information on what's happening at the zoo during your visit!
Getting Around – Rentals*

Strollers – $5 per day
Double Strollers – $10 per day
Electric Cart** – First Hour $4 / Additional Hours $2 (Not available Nov. 1 – March 31)
Wheelchairs – FREE
* Please bring valid identification because it is required for all rentals
* A refundable $20 deposit is required for electric cart rentals
** Weather permitting (limited use in cold and wet weather) 
Please call to reserve an electric cart and check on wheelchair availability – 517-342-2765
What Can You Bring into the Zoo?
We allow zoo visitors to bring their own strollers, wagons, and coolers into the zoo. We ask that anything you bring in leaves with you or goes in a trash or recycling can.
Please remember that we do not allow plastic straws or balloons on zoo grounds for the safety of our animals. Trollies, scooters, roller blades, skateboards and bikes are not allowed on zoo grounds for the safety of all our guests.
*Only service animals are allowed on zoo grounds.
Visiting from an AZA Reciprocal Zoo or Aquarium?
AZA Reciprocal Admission to Potter Park Zoo includes discounted admission for up to two adults (as named on the visiting member(s) card), and, if it is a Family Membership, up to two children under 18.  Children under 3 are free. Reciprocal benefits apply to admission only and do not include additional guest or caregiver privileges, extra discounts, benefits, parking, special events, etc. that may be offered at your home zoo.
****Reciprocal zoo memberships do not allow access to special events
Accommodations for Nursing Mothers 
Potter Park Zoo cares about nursing/breastfeeding mothers and we will ensure clean, comfortable, private accommodations are provided. Those needing a secure space for nursing or pumping are asked to speak with any staff member and they will be directed to one of several locations available in the zoo. Visitors participating in an education program or private event will be provided a space near their program. All other visitors can go to the Welcome Center where they will be provided a clean, private and comfortable office space.